September 25, 2023
Posted by:

TheD2MCo

Categories:

3D printing technologies & 3D printing materials, Aerospace & Defence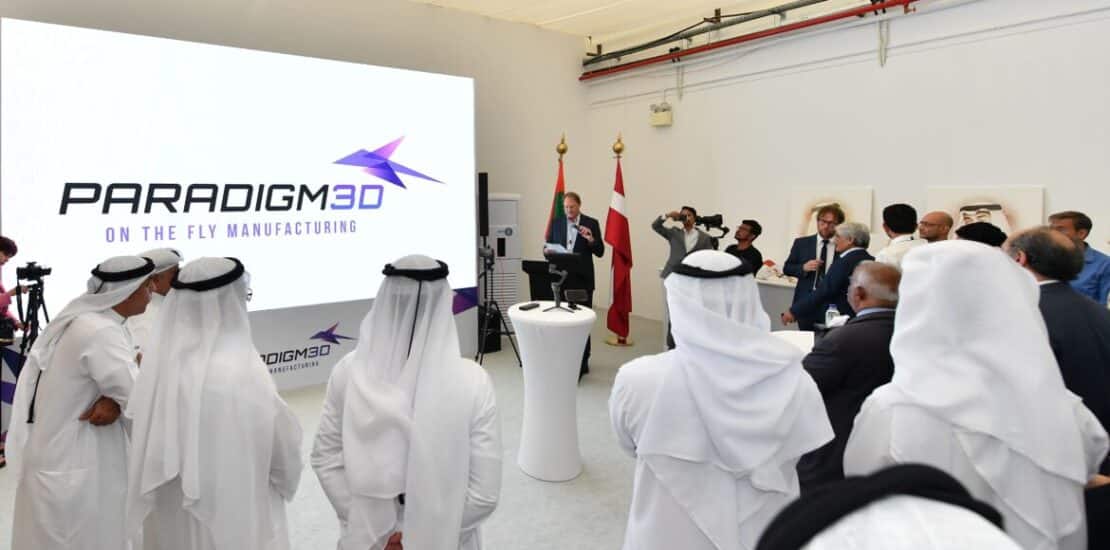 Paradigm 3D sets up first-in-region Dh20 million 3D printing facility ​​in Dubai
Move represents a significant step in establishing UAE as a hub for the fast-growing additive manufacturing segment.
Paradigm 3D on Thursday opened the doors to its Dh20 million 3D-printing facility in Dubai — the first in the Middle East capable of producing parts in accordance with the aerospace-specific EASA Part 21G regulation.
Outfitted with industrial 3D printers from Stratasys Ltd, the facility will initially focus on producing parts for the region's aviation industry. The 10,750 sq ft. factory in Jebel Ali will initially have a production capacity of approximately 2,000 additively manufactured parts per year, with expectations to grow to around 20,000 per year over the next decade. Typical components produced at the facility will include aircraft interior components for seating, lavatories, electronic cooling ducts, environment control system ducting, wire guides, filter boxes, micro vanes, gaskets, component connectors, air intake manifolds and more.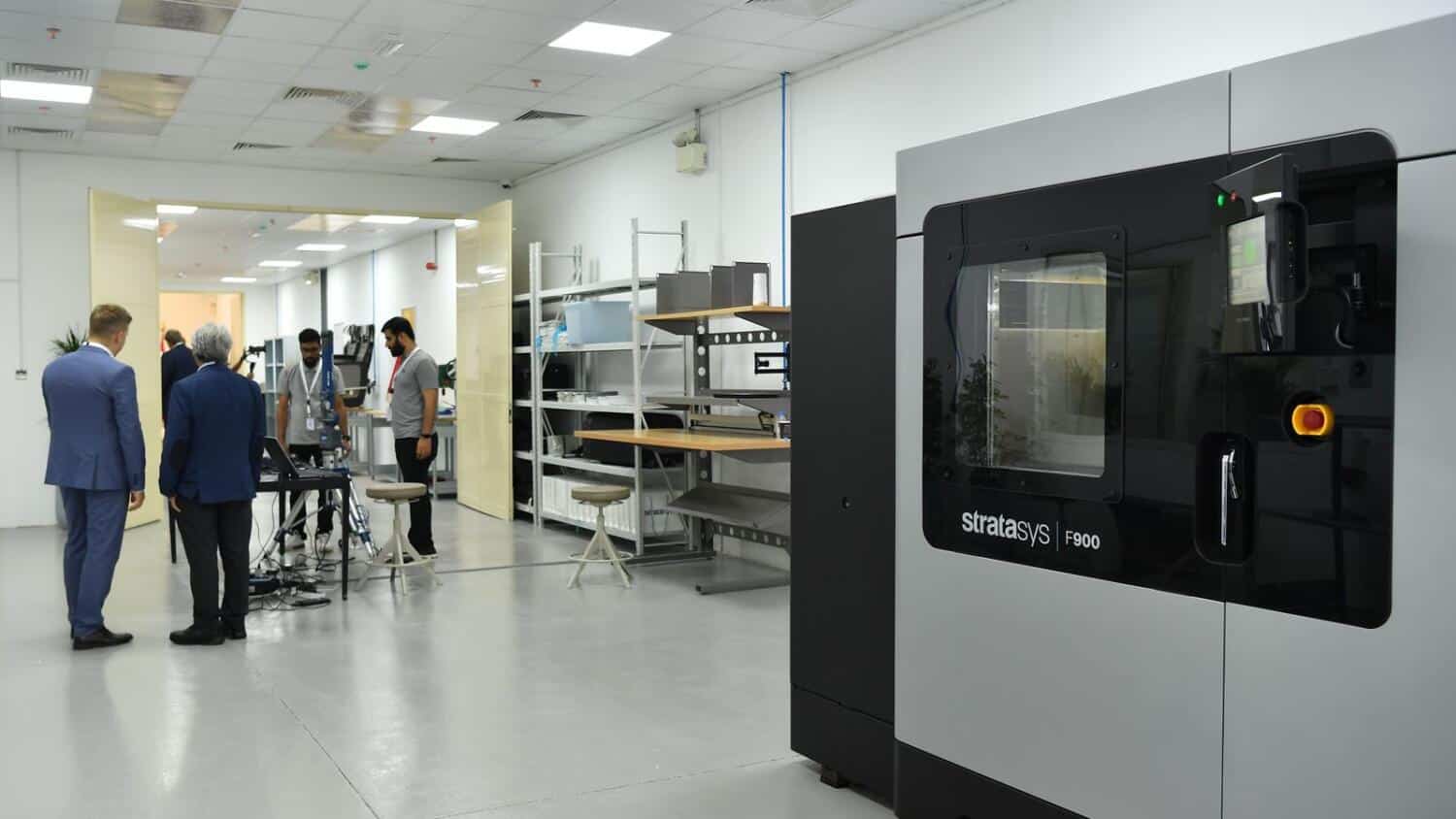 With Dubai having firmly established itself as one of biggest aviation hubs in the world, the maintenance, repair and overhaul (MRO) market is expected to boom over the years and thus products such as those built by Paradigm 3D are expected to find a ready market.
Across the world, leading aircraft and cabin interior product manufacturers — including Boeing, Collins Aerospace, BAE Systems, Airbus, Diehl Aviation, Safran Seats — use additive manufacturing systems from Stratasys. "Paradigm 3D's facility is the only 3D printing service provider in the Middle East that will be certified to produce 3D-printed parts for private and commercial aircraft," said Stratasys EMEA President, Andreas Langfeld. "Having this capability in Dubai will reduce the lead time for replacement parts by weeks, possibly even months, helping airlines keep their planes in operation more predictably. This will not only reduce operational costs, particularly around logistics, but it will also reduce the environmental impact associated with transportation of these spare parts."
Paradigm 3D has partnered with Stratasys' long-time Dubai-based platinum partner, The Design to Manufacturing Company (D2Mco) and Latvia-based certified aerospace production company, AM Craft, which holds an EASA Production Organisation Approval (POA). D2Mco installed the industrial 3D printers at the new facility and will be responsible for 24-7 uptime and support. AM Craft will enable Paradigm 3D to become the first qualified manufacturing site outside the European Union under their certification and will support Paradigm 3D in achieving local production approval. This affords the company the ability to offer regional manufacturing capabilities to local airline operators.
"We are committed to collaborating with Paradigm 3D and Stratasys in supporting the UAE government's vision for its manufacturing sector through initiatives such as Operation 300bn. The use of Stratasys 3D printers for primary production applications sets this facility apart from others in the region, and enables it to confidently serve the needs of customers in highly regulated industries such as aviation. We see clear potential for this new plant to serve not only the UAE market, but the entire region," said Kyriakos Papantoniou, group executive director at theD2Mco.
"Airlines operate globally, and the Paradigm 3D facility will enable both regional and global aerospace companies to benefit from decentralised and on-demand manufacturing. We are aiding Paradigm 3D to enable them to become a one-stop-shop for designing, manufacturing and post-processing certified aircraft components exactly when and where they are needed for immediate installation on aircraft which will be the state-of-the-art capability from the certification and technology perspective," said Janis Jatnieks, CEO of AM Craft.
Following the anticipated success of the Jebel Ali manufacturing plant with airlines, Paradigm 3D intends to expand its focus into other industry verticals. "We see additive manufacturing as a core growth enabler for manufacturing in the region. The UAE's appetite for innovation, and the government's support for projects that leverage industrial 3D printing, means the country is perfectly positioned to be a hub for real digital manufacturing revolution," Mohamed Juma, co-founder and owner of Paradigm 3D added. "Proving our abilities in the highly regulated aviation sector will serve to validate the numerous advantages of 3D printing. It will enable us to expand into parallel sectors, such as oil & gas and other industrial applications."
Full Press Release / 21-9-2023. Khaleej Times